Trusted by hundreds, EasyTaxiOffice powers businesses all around the world.
Free

30 days free access

Starter

£20
a month

Business

£30
a month

 

 

Up to 5 active drivers


£2 per additional driver

Up to 15 active drivers


£1 per additional driver

Web Booking & Dispatch Software

✔

✔

✔

Standard Driver App

✔

✔

✔

Auto dispatch service

✔

✔

✔

Support and regular updates

✔

✔

✔

Secure, fast and reliable service

✔

✔

✔

Data backups

✔

✔

✔
Tap straight into your clients' needs. Stay close to them at all times. Make your services as accessible to them as can be with the Taxi Passenger App. Go mobile, get more bookings each day!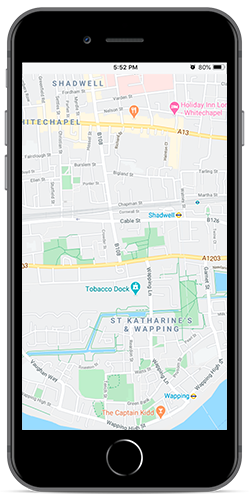 Would like to increase your brand awareness? Get you app Branded !
Upgrading to a better web booking & dispatch system is incredibly easy. Today's cloud-hosted technology means:
– system is set up and managed remotely
– requires no office installation
– you get started right away
Of course! We offer a Free Trial for EasyTaxiOffice Software. If you'd like to open an account, you can sign up for a 30-day free trial - Open Free Account.
Only drivers who has been assigned and accepts at least one job in a monthly billing cycle are add up towards driver count. The number of drivers you can use without incurred any additional costs, depends on the package, check the Pricing above.
Monthly subscriptions are paid by credit card (MasterCard, Visa or American Express) via the Stripe system.
With EasyTaxiOffice Software Cloud, we host and set up your EasyTaxiOffice Software in the cloud for you. This is the best solution for companies who want to get started quickly and easily, and who don't want to manage the technical complexity of hosting themselves.
With EasyTaxiOffice Software Self-manage you host EasyTaxiOffice Software on your own server. This is a solution for companies who would prefer to have it on their own servers for customization and control but don't mind the additional complexity of hosting themselves.
Branded apps are only available for paid plans. Here is all you need to know about Branded App Setup
We host, set up, secure and maintain your EasyTaxiOffice software in the cloud for you. All you need to do to take full advantage of the software is to integrate Emails and Google APIs.
To make an order please Contact us and provide following information:
– Trading Name
– Trading Address (optional)
– First Name
– Last Name
– Email Address
– Contact Number
Still have more questions?