Trusted by hundreds, EasyTaxiOffice powers businesses all around the world.
Starter
Up to 5 drivers included, £2 per additional driver

For a small team to execute basic work smoothly
Business
Up to 15 drivers included, £1 per additional driver

For a single team to visualize, run, track and improve their work with confidence
Complete feature list ⌵
Passenger application  (𝚒)
- Web booking with online payment
- Driver tracking
- New, current and past booking

Driver application
- Job management
- Account system

Dispatch panel
- Driver tracking in real time on a map
- Create a booking
- Latest job management

Web Booking widgets
- Fare Quotation
- Three step booking system
- Easy Integration with website
- Cash & CreditCard payment

Admin panel
- Booking management
- Dispatch system
- Customer management
- Driver management
- Customer and Corporate Accounts
- Feedback
- Invoicing
- Effective user interface
- Translation management

Adjustable Fares
- Distance & time pricing
- Fixed pricing
- Night time & holidays surcharges
- Locations surcharges
- Additional items
- Parking & pickup charges
- Hourly rates
- Discount
Unlimited Users and Boards. No credit card needed.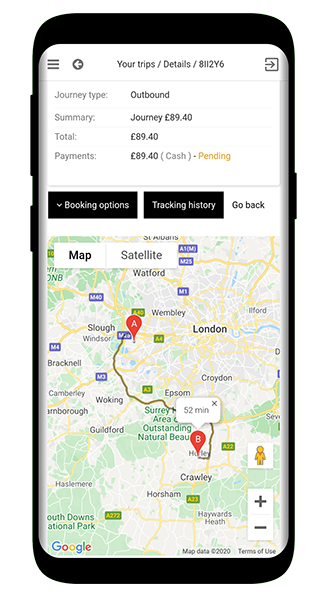 Tap straight into your clients' needs. Stay close to them at all times. Make your services as accessible to them as can be with the Taxi Passenger App. Go mobile, get more bookings each day!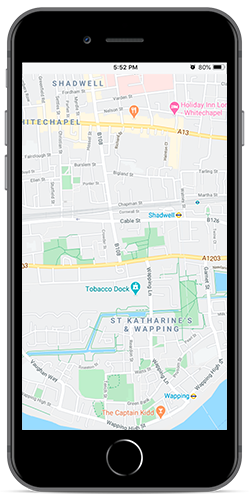 Would like to increase your brand awareness? Get you app Branded !
Of course! We offer a Free Trial for EasyTaxiOffice Software. If you'd like to open an account, you can sign up for a 30-day free trial - Open Free Account.
Only drivers who have been assigned and accepted to at least one job in a monthly billing cycle are added up towards the total driver count. The number of drivers you can use without incurring any additional costs, depends on the package - check the Pricing above.
Monthly subscriptions are paid by credit card (MasterCard, Visa or American Express) via the Stripe system.
We host, secure and maintain your account in the cloud for you. All you need to do to take full advantage of the software is to integrate Emails and Google APIs.
To open an account please provide us with the details:
– Trading Name
– Trading Address (optional)
– First Name
– Last Name
– Email Address
– Contact Number
Please inform us of which plan you choose. Check plans.
Still have more questions?