Server Deployments Pricing
Solution for companies who prefer more control and customization options but can also handle the technical side of hosting.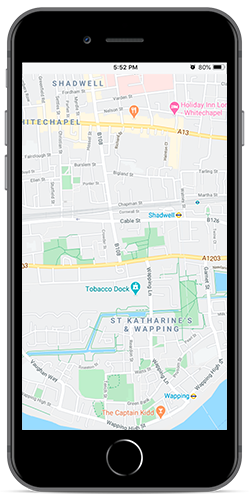 Add Driver App to notably improve the communication between operators and drivers, maximize your company's efficiency and increase its incomes.
EasyTaxiOffice Driver App Access £150
Branded Driver App Setup £250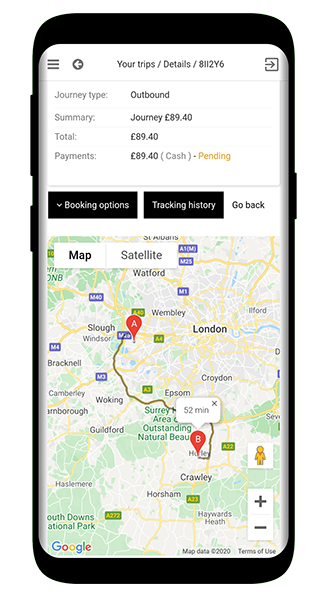 Tap straight into your clients' needs. Stay close to them at all times. Make your services as accessible to them as can be with the Taxi Passenger App. Go mobile, get more bookings each day!
£250
one-off payment (Not available)
Software features
✔  Web Booking
✔  Dispatch System
✔  Price Management
✔  User Management
We no longer provide self-manage solution. Please check our Cloud offer.
For EasyTaxiOffice self-managed license, there is no driver/passenger/vehicle limit.
With EasyTaxiOffice Software Cloud, we host and set up your EasyTaxiOffice Software in the cloud for you. This is the best solution for companies who want to get started quickly and easily, and who don't want to manage the technical complexity of hosting themselves.
With EasyTaxiOffice Software Self-manage you host EasyTaxiOffice Software on your own server. This is a solution for companies who would prefer to have it on their own servers for customization and control but don't mind the additional complexity of hosting themselves.
Self-managed license can be paid:
Credit card — (MasterCard, Visa or American Express) via Stripe system.
Bank transfer — Available for outside UK countries with no access to the Stripe system. Can take up to 7-14 business days for bank transfers to clear through our banking facilities.
We offer a 7-day money-back guarantee, if the product or service we provided was faulty and we are not able to fix it.
- Domain
- Hosting with an Operating Linux system and PHP v7.1 – v7.3
- Active SSL certificate
For the software to fully function, Email integration and Google APIs integration are required.
To start using the software, a setup is required – read more.
- Access to EasyTaxiOffice Software
- Google and Apple app stores account
- Expo account
- Firebase account
To start the setup process – read full requirement.
After offering the Web Booking & Dispatch Software for just £100 over the past few months, we began to see that this low price hinders us from being able to provide the highest quality of service. Therefore, after much consideration, we have decided to increase the price, which will again allow us to provide the services your business needs. In our new offer we now also include the Essential Support plan for a full year from the moment the software has been purchased.
To make an order please Contact us and provide following information:
– Trading Name
– Trading Address (optional)
– First Name
– Last Name
– Email Address
– Contact Number
Still have more questions?