Please note we are no longer offer the possibility of Server Deployments purchases and updates. Please check Server Deployments - Support Guidelines for more details.
Consider switching to our Cloud solution to get benefit of latest development and access to the support. Please check
Cloud pricing
.
Solution for companies who prefer more control and customization options but can also handle the technical side of hosting.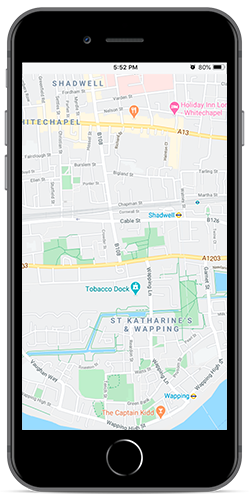 Driver App (Not available)
Add Driver App to notably improve the communication between operators and drivers, maximize your company's efficiency and increase its incomes.
EasyTaxiOffice Driver App Access £150
Branded Driver App Setup £250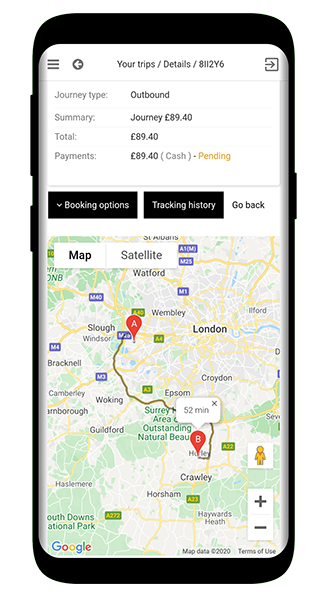 Passenger App (Not available)
Tap straight into your clients' needs. Stay close to them at all times. Make your services as accessible to them as can be with the Taxi Passenger App. Go mobile, get more bookings each day!
£250
one-off payment (Not available)
Software features
✔  Web Booking
✔  Dispatch System
✔  Price Management
✔  User Management
EasyTaxiOffice offers Support for Server Deployment products. See our Support page for more information.
Server
New license: Your software maintenance period will commence from the date of software being made available.
Software Upgrade: Software maintenance starts on the date of upgrade being made available and replaces all software maintenance services for your upgraded license that were active at that point.
Renewal: Maintenance services for your software start on the same day your current maintenance period expires - regardless of the date of the renewal purchase.
Note: Support for the Cloud and Server Products will be provided in line with our Support Policy (to the applicable extent).
EasyTaxiOffice supports software 4.0.x for 1 year after its major iteration 4.0 was released. All previous version support was 4 months.
More information and EOL dates can be found in our End of Life Policy.
Cloud
Cloud subscriptions renew automatically with the credit card on file.
Server Deployments
We are no longer provide upgrades or support for the Server Deployments. You can switch to Cloud solution at any time and get constant access to support and maintenance. Check our Cloud offer.
We grant source code access only to the indicated technical and billing contacts of a self-managed product license. To gain access to source code, contact your indicated technical or billing contact.
EasyTaxiOffice Cloud and Ultimate Plan customers do not have access to source code.
To modify the source code, you must purchase the Right to Modify Source Code.The modification can only be made within the same purpose this software was provided to you. You may not reshape it to become any form of marketplace or comparison site. It can only be used as a platform to take bookings and dispatch it to company drivers.
To purchase the Right to Modify Source Code please contact us.
We no longer provide self-manage solution. Please check our Cloud offer.
For EasyTaxiOffice self-managed license, there is no driver/passenger/vehicle limit.
With EasyTaxiOffice Software Cloud, we host and set up your EasyTaxiOffice Software in the cloud for you. This is the best solution for companies who want to get started quickly and easily, and who don't want to manage the technical complexity of hosting themselves.
With EasyTaxiOffice Software Self-manage you host EasyTaxiOffice Software on your own server. This is a solution for companies who would prefer to have it on their own servers for customization and control but don't mind the additional complexity of hosting themselves.
For Self-managed software the following add-ons are available:
Driver App £250
Passenger App £250
Multi-company profile £120
Read more about Add-ons.
Add-ons: Auto-dispatch, Booking.com integration, FlightStats, Aviationstack, Payment Svea, Payment Paytabs are only available for Cloud service.
Self-managed license can be paid:
Credit card — (MasterCard, Visa or American Express) via Stripe system.
Bank transfer — Available for outside UK countries with no access to the Stripe system. Can take up to 7-14 business days for bank transfers to clear through our banking facilities.
We offer a 7-day money-back guarantee, if the product or service we provided was faulty and we are not able to fix it.
- Domain
- Hosting with an Operating Linux system and PHP v7.1 – v7.3
- Active SSL certificate
For the software to fully function, Email integration and Google APIs integration are required.
To start using the software, a setup is required – read more.
- Access to EasyTaxiOffice Software
- Google and Apple app stores account
- Expo account
- Firebase account
To start the setup process – read full requirement.
Still have more questions?