Web Booking & Dispatch Software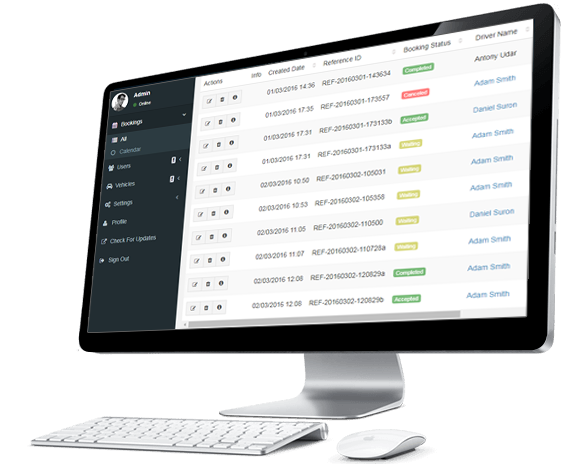 Price: £200 one-off payment
We provide the most powerful solution for the taxi industry at an affordable price! Benefit from a clear-cut pricing system, no hidden fees and straightforward regulations.
We understand how valuable time is in a taxi booking company. That's why we designed our taxi dispatch system with an emphasis on speed and saving you as much time as possible.
– Domain
– Hosting with an Operating Linux system and PHP v7.1 – v7.3
– Active SSL certificate
Email and google APIs integration is also required.
To start using the software, the software requires to be setup – read more about software setup.
To make an order please send an email to info@easytaxioffice.co.uk with following information:
First Name:
Last Name:
Email Address:
Contact Number:
Trading Name:
Trading Registration Number (optional):
Trading Address (optional):