Taxi Passenger App tailored for your company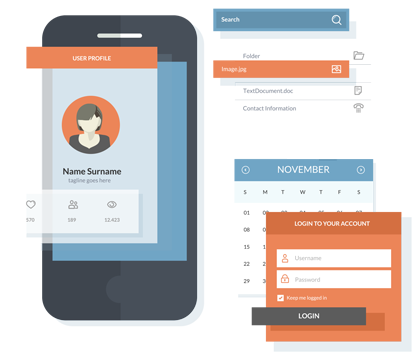 Price:
£200
one-off payment
Tap straight into your clients' needs. Stay close to them at all times. Make your services as accessible to them as can be with the Taxi Passenger App. Go mobile, get more bookings each day!
Wherever, whenever
Your clients want the booking process to be easy and quick. It doesn't get any better for them than having a dedicated app on their mobile phone and being able to book a ride anytime, anywhere. Especially since the app is so user-friendly, fast and gives them replies via instant notifications.
Full company branding
The Passenger App is set up by our team individually for your company. That includes full company branding and personalisation on many levels. Effectively, an app tailored to your needs.
No extra payments
This is a complete, functional and affordable solution. You pay only once – the number of users your app will later handle does NOT generate ANY other costs for you company! This really is the best offer on the market.
Your company's own future Passenger App will be available both on Android and iOS giving you a chance to reach close to a 100% of all mobile phone users.
– Access to EasyTaxiOffice software
– Google and Apple app stores account
– Expo account
– Firebase account
To start using the Passenger app, the app requires to be setup – read more about passenger app setup.
To make an order please send an email to info@easytaxioffice.co.uk with following information:
First Name:
Last Name:
Email Address:
Contact Number:
Trading Name:
Trading Registration Number (optional):
Trading Address (optional):