Taxi Web Booking at its finest
Most taxi and private hire bookings nowadays are done online. This trend grows stronger each year. That's why choosing the right cab booking software for your website is essential to attract and keep customers.
EasyTaxiOffice provides a tool that can meet all your taxi booking needs.
Opportunity
Add our renowned Web Booking Widget anywhere on your website and start reaping the benefits. Enjoy higher incomes from more bookings and cut costs (less paperwork!) by switching to our affordable cab booking software.
Functionality
The booking process should take your clients less than 1 minute. It's just three simple steps.
Clients choose a time and place, pick a car of their liking, make a payment and…. Voilà!
After the booking is completed the client receives automatic notifications and the booking is immediately visible for the admin in the Dispatch Panel where the job can be assigned to a driver.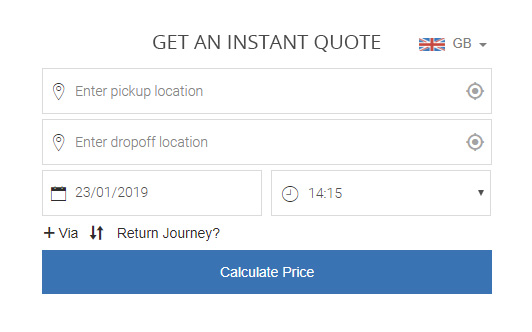 Simplicity
Even the least tech-savvy customers will appreciate being able to book their journey so easily.
Keep it simple with the EasyTaxiOffice's powerful Web Booking Widget and steer the company in the right direction.
Necessity
A proper online booking platform is a must-have for companies wishing to compete in today's market. The Web Booking Widget will help you overtake the competition sticking to traditional, more time consuming booking methods.
Possibility
Our Web Booking software minimizes the risk of any mishaps, eliminates mispricing and inspires confidence in customers which heightens the chance of them returning to your services.
There are many customization options which allow you to adapt the Web Booking Widget exactly to your company's needs and business model.
Take advantage of our affordable pricing plans and start using the Web Booking Widget. Sign up for a FREE TRIAL to see how simple running your business could become!